Say goodbye to boring meetings!
Get the 50 Remote Friendly Icebreakers e-book, and get your meeting mojo going again.
What's more, once you have your copy of the e-book, you can get FULL ACCESS to over 70 icebreakers on this website (rather than just one randomized icebreaker at a time). Here's how:
Buy the e-book using the links below
Come back to this website and sign up using your email address, plus the proof-of-purchase code contained in the e-book
What's so great about this e-book
Outcome-oriented: each activity describes what your group can expect to get out of it, so it's easier for you to pick which one to do
Browse by 3 types of activities: introductions, energizers, and warmups
No cringey lame ones: all activities are industry-proven, with easy instructions to run them well
Richly illustrated for the sheer fun of it
Who this e-book is for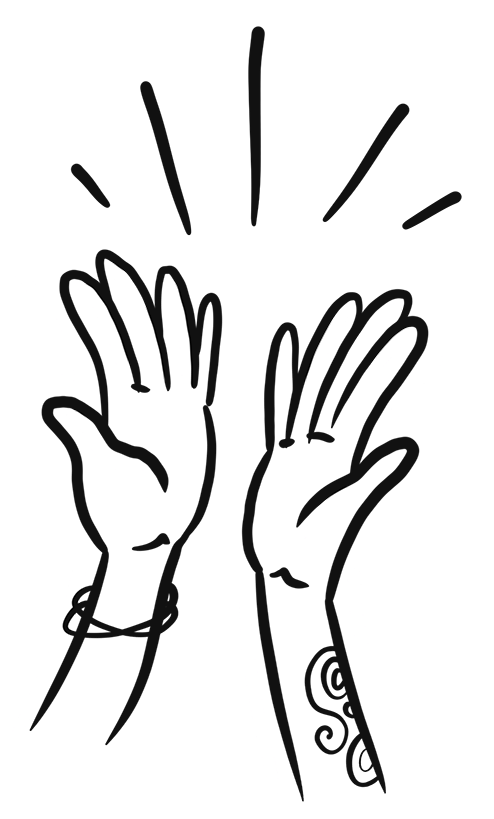 Project Managers and Program Managers who need to spice up recurring meetings
Reseachers, Designers and Facilitators who run group meetings and workshops, including Design Sprints
Agile Coaches and Consultants who want to instil better ways of working in their teams
Teachers who want to add to their toolkit of class activities
Buy your copy of the "50 Remote-Friendly Icebreakers" e-book now
Praise for "50 Remote-Friendly Icebreakers"
"
Love this book! I use it often for my online sessions. Great ideas, and fun for groups. Can highly recommend it.
Lita Currie • Visual Thinker, Facilitator and Coach
"
I bought it on a Friday and used 5 of the activities in a day-long workshop! I have several marked to use in my live, online courses in the coming month. I love how easy they are to customize and the purpose behind each one.
Amazon Customer
"
This book rocks!! ... This would be a great resource for any facilitator at any time. But it is especially helpful now (during the pandemic) as we are working remotely and staying connected is so important. So glad I added this to my toolbox.
Kindle Customer